What can I do to keep my child safe online?
Advice on how to start discussions about internet safety issues, and online behaviour, with young children.
Talking to children about online safety is essential because many of them will be using a wide range of technologies in their home environments, even before they start school. Technology is becoming an integral part of children's lives; it entertains them, engages them and motivates them.
Top tips for talking to young children about technology and online safety:
Try to share your child's enthusiasm and talk to them about what they like to do online. Find out what their favourite devices, services and apps are and how they are using them.
Safety advice for younger children must be age appropriate, simple and understandable.You know your child better than anyone else. Establishing the right pitch from the outset is essential so that they are not unnecessarily scared or confused. Also, especially for the older children is the key idea of respect. Your children will already know so much about the online world, treat them with respect when you are talking about this topic – get them to show you what they know. Telling the children not to go on certain pages or games is not helpful, but asking them to teach you will start a much healthier and respectful conversation.
Visit our resource bank to explore the internet safety lesson plans, ideas and resources that we have created for use with young children, specifically Digiduck's Big Decision, The Adventures of Smartie the Penguin, and Captain Kara and the SMART Crew.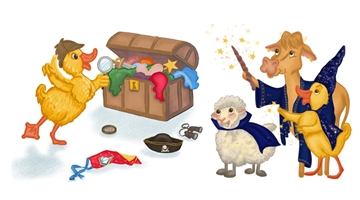 Digiduck Stories
A collection of five stories created to help parents and teachers educate children aged 3–7 about online safety, with accompanying teaching activities.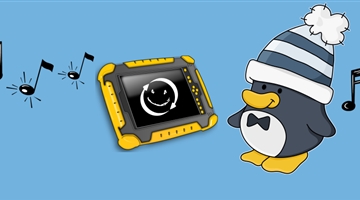 Smartie the Penguin
An online story for 3 to 7 year olds.
NSPCC – Speak out – stay safe
All the children in our school will be joining in an exciting online safety programme this Autumn – details are here for you to see what's coming and how you can help at home. Don't forget to come and talk to us if you need any help!
Speak out. Stay safe.
I am pleased to tell you that this term we will be participating in the NSPCC's Speak out. Stay safe. online programme. This consists of an online assembly and supporting classroom based activities. It aims to help children understand abuse in all its forms and to recognise the signs of abuse in a child friendly way. Children are taught to speak out if they are worried, either to a trusted adult or to Childline.
In the online assembly, the Speak out. Stay safe. messages are delivered in a fun and interactive way with the help of their mascot Buddy as well as special guest appearances from Ant and Dec. Following-on from the assembly, specially trained NSPCC volunteers will also be delivering a workshop to our Year 5/6 children that will build-on and deepen pupils' learning gained from the assembly. We have studied the content of the materials and are extremely confident that they are appropriate for our children. By the end of the programme, we're convinced children will feel empowered – knowing how they can speak out and stay safe. We are also assured that NSPCC volunteers coming to the school will adhere to safe practice in relation to COVID-19.
If you would like to know more about the Speak out. Stay safe. programme you can find information on the NSPCC website www.nspcc.org.uk/speakout or I would be happy to discuss any questions that you may have.
Adapted assembly for home use
The NSPCC has also developed an adapted version of their assembly for parents/carers to use at home with their children. This can be found here: www.nspcc.org.uk/keeping-children-safe/support-for-parents/safety. With the help of celebrities, the film focuses on how a child can get support if they have any worries or concerns. To complement the assembly, there are some resources that can be used to enable further discussion whilst doing activities with your children. These are hosted on the NSPCC website www.nspcc.org.uk/activities.
There's So much to choose from – but here are what we think are the best bits for keeping our children in Barton safe.
https://www.bbc.com/ownit
https://www.thinkuknow.co.uk/
https://www.nspcc.org.uk/keeping-children-safe/online-safety/
Childline Under 12's Website
Childline have a website with age appropriate advice for primary school children on topics such as bullying.  It also has games and other interactive tools. Your child can visit it at www.childline.org.uk/kids.
Talking PANTS with your children
'Talk PANTS' is a simple conversation to help keep your child safe from sexual abuse. From P through to S, each letter of PANTS provides a simple but valuable rule that can help keep your child safe. You can find out more and download the free resources at www.nspcc.org.uk/pants.
Penguin and Ladybird have partnered with the NSPCC to create a brand new Pantosaurus book aimed at children ages 4 – 8. You can find copies of the new book on sale, either in Matalan's selected stores and online, selected SPAR stores or at https://shop.nspcc.org.uk/.  All profits from the sale of this book will support the NSPCC.
Parental controls are designed to help protect children from inappropriate content online, such as pornography or other adult content.
These controls can be used in a number of ways, e.g. to help ensure that your children access only age-appropriate content, to set usage times and to monitor activity.
Where can I find them?
There are four main places you can find parental controls, and it can help to set up a combination of these:
Internet provider: You can set up filters to help block access to inappropriate content on any device that connects to your home WiFi.
Mobile operator: Filters are often automatically set up on mobile contracts, especially if the user is under the age of 18, but you can double-check with your provider.
Devices: Many devices have parental control settings, for example, to help restrict spending in apps, reduce screentime, or disable location functions.
Online Services: Sites like BBC iPlayer and YouTube have parental control settings to help restrict access to inappropriate content.
Top Tips if your child plays on an XBox
Top tips if your child plays on a Playstation
Top Tips if your child has an Iphone
Social Media
It is the curse and the blessing of the 21st Century! In many ways, social media keeps us more up to date with our friends and families than we ever thought would be possible, but with it comes challenges. From behind a screen, people's words can be braver than they would be when face-to-face with a person and we must work together to educate our children about this. Support and help is available to all our families here with the NSPCC – one of our partner organisations that we work closely with:
https://www.nspcc.org.uk/keeping-children-safe/online-safety
Children and adults will know, from our comprehensive curriculum, that what is written online, stays online so we ask all our school community to remember that as social media is used. In collaboration with our online acceptable use policy that you have all agreed to, please do not write anything derogatory about our school, its wider community and the children and staff that proudly wear the badge of St Mary and St Andrew's. At all -in-school events we welcome families to take pictures and photos for your personal use but ask that nothing is posted on social media.
If you choose to post pictures of your own children on social media, we ask that you do not name them or put the name of our school in the post – thanks for helping us all to keep safe!